Whales

Whales are mammals which are extremely well designed for life in the sea.
The list below gives some of the features which make these beautiful creatures so superbly fitted to life in the sea:

• Streamlined
• Hairless
• Blubber (for insulation)
• Tail fluke (plus muscles and bones) for propulsion
• Flippers for directional control
• Heat exchanger circulatory system
• Blowhole (muscles and nerves)
• Respiratory system - deep diving oxygen storage, lung collapse, slow heart rate
• Salt elimination system
• Echo location system (toothed whales)
• Baleen (food extraction system)
• Underwater birth and suckling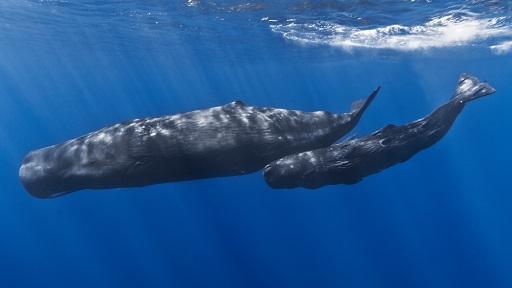 Image by Gabriel Barathieu (CC BY-SA 2.0)



Nevertheless, it has been claimed that "The origin of whales (order Cetacea) is one of the best-documented examples of macroevolutionary change in vertebrates" (Nummela et al, 2004).

Evolutionist point to more than 50 fossil species of "primitive whales" which have been assigned to at least five families: the Pakicetidae, Ambulocetidae, Remingtonocetidae, Protocetidae and the Basilosauridae.

According to evolutionary biologists four-legged land creatures evolved all of the above features by the process of random mutations and natural selection over a period of 10 to 15 million years.

In this blog post I will start to examine the validity of the claim that these fossils document the transition from terrestrial quadrupeds to fully marine-adapted creatures with flukes and flippers. Just how convincing is the evolutionary account of the origin of modern whales with all the appearance of being extremely well designed for life in a marine environment?

One important fossil is Pakicetus, which was a dog-sized carnivorous quadruped with hooves. Found in Pakistan in early Eocene rocks that are claimed to be about 50 million years old.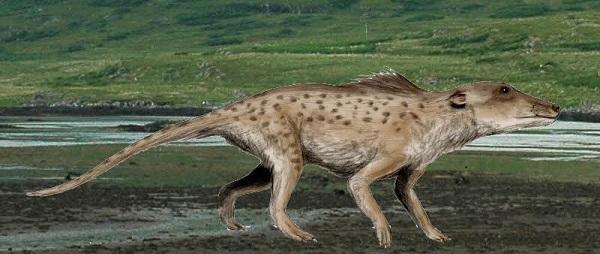 Image by Nobu Tamura CC BY 3.0.



This is claimed to be a walking whale. Yet the only similarity it had with whales is some thickened ear bones.

This fact taken in isolation is enough to seriously undermine the confidence of evolutionists in the theory that whales evolved from walking animals.

But surely there must be more evidence to support the evolutionary account. Yes there is, see here for example:

This presents a nice clean series of fossils which look increasing whale-like as time goes on.
There are a number of things which can be said about the information on this web site.

First and most surprising perhaps is the statement in the opening paragraph that:

"In fact, none of the individual animals on the evogram is the direct ancestor of any other, as far as we know."

They refer to hypothetical

"ancient relatives".

Which shows that evolution is still lacking direct evidence, why is it that evolutionists cannot produce any fossil direct ancestors for major groups of animals?

Secondly, they repeatedly refer to a land creature such as Pakicetus as a whale, which is not a claim based on similar morphology or life-style.

Third the fossils of Kutchicetus and Rodhocetus are rather fragmentary, so there is a large gap between amphibious creatures like Ambulocetus and the fully marine Dorudon, which has to be filled with some imaginative reconstructions.

Finally, the gap between Dorudon and living whales (the Odontocetes and Mysticetes) is even larger.

In the next posting I will look at some of the evidence which it is claimed proves that a creature like Pakicetus was an ancestor of whales.